FOOD & DRINKS
We are privileged to have a professional chef creating special meals for guests every day. Start your day with a healthy made to order breakfast and each evening savor a gourmet three-course meal.
OUR CHEF'S CREATIONS: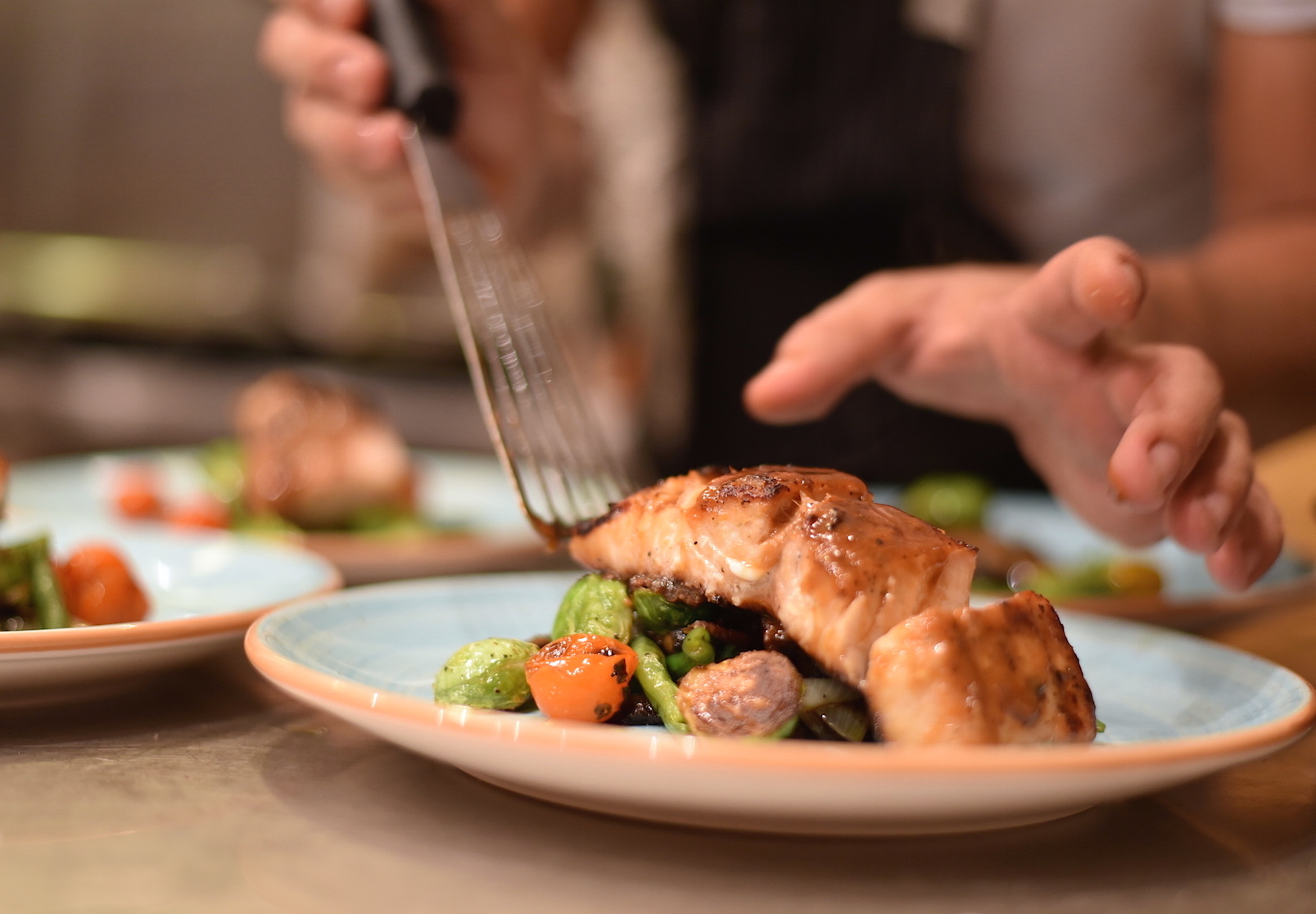 We offer a full service bar that is open all day long.
Our staff is able to create anything from a tropical smoothie to a refreshing margarita.
The remote, pristine beach is located about 40 minutes outside the colonial town of Santa Marta, Colombia. Within 2 minutes of leaving your luxury room at Cayena, you can have your toes in the caribbean ocean and be looking up at the impressive Sierra Nevada mountain range.
We provide cushioned lawn chairs to allow you to take in the views and sun in maximum comfort. Find a little shade from the sun and still lounge in front of the ocean or take in a sunset yoga session while watching the rhythmic crash of the waves.
POOL
The expansive, custom pool has three depths for guests to enjoy. The small social pool is ideal for refreshing conversation, the shallow center area is perfect for tanning without breaking a sweat, and the 22 meter long end is the ultimate lap pool.
THE KIOSK
Lounge in a hammock, roll out a yoga mat, or enjoy a relaxing message in this gorgeous palm-roofed space.